Learning Course: Leadership Effectiveness
Go from unstructured management to inspiring leadership
Managers are the reason why people leave and the reason why people stay. And yet, 1 in 2 managers never receive any form of training. It's time to change that.
A growth mindset starts at the top.
Butler Street's online training for leadership development offers everything leaders need to build, retain, and grow an engaged, high-performing team.
Attract and retain top talent while energizing your teams.
Authentically lead across different work styles and personalities.
Add structure and clarity to the way you manage team performance to enhance productivity.
Learn how to deliver constructive feedback that motivates your team.
The need for
effective leadership
has never been higher.
Why? Because turnover is expensive.
Did you know that it takes 6-9 months salary to replace an employee? And given the fact that the #1 reason people choose to stay or leave their current role is their manager, the question quickly becomes: What is it costing you to NOT invest in your leaders?
Staffing leaders turn to our Leadership Effectiveness course when they want to...
eLearning participants learn 5x more material without increasing time spent in training.
Companies who invest in eLearning achieve at least 18% boost in employee engagement.
Every dollar our customers have spent on eLearning has resulted in an average of $30 of productivity gain.
Leadership Effectiveness
Course Details
Curriculum
What's Included
FAQs
Curriculum
After taking this course, things will shift.
No more unspoken or unclear expectations. Learn how to build clear expectations for each member of your team and improve individual performance by coaching to strategy, activity, and skill.
No more managing employee's feelings. Learn how to eliminate workplace drama by managing structured agreements that drive initiative and ownership – all without losing your humanity.
No more compliment sandwiches that fail to get the job done.  Learn how to deliver feedback that is clear and actionable – feedback your team will actually appreciate.
No more second-guessing yourself. Discover your personality type and understand how to lead authentically and effectively across differing personality styles within your team.
No more quiet quitting. Learn how to build real workforce engagement through basics, backing, belonging, and becoming.
What's Included
FAQs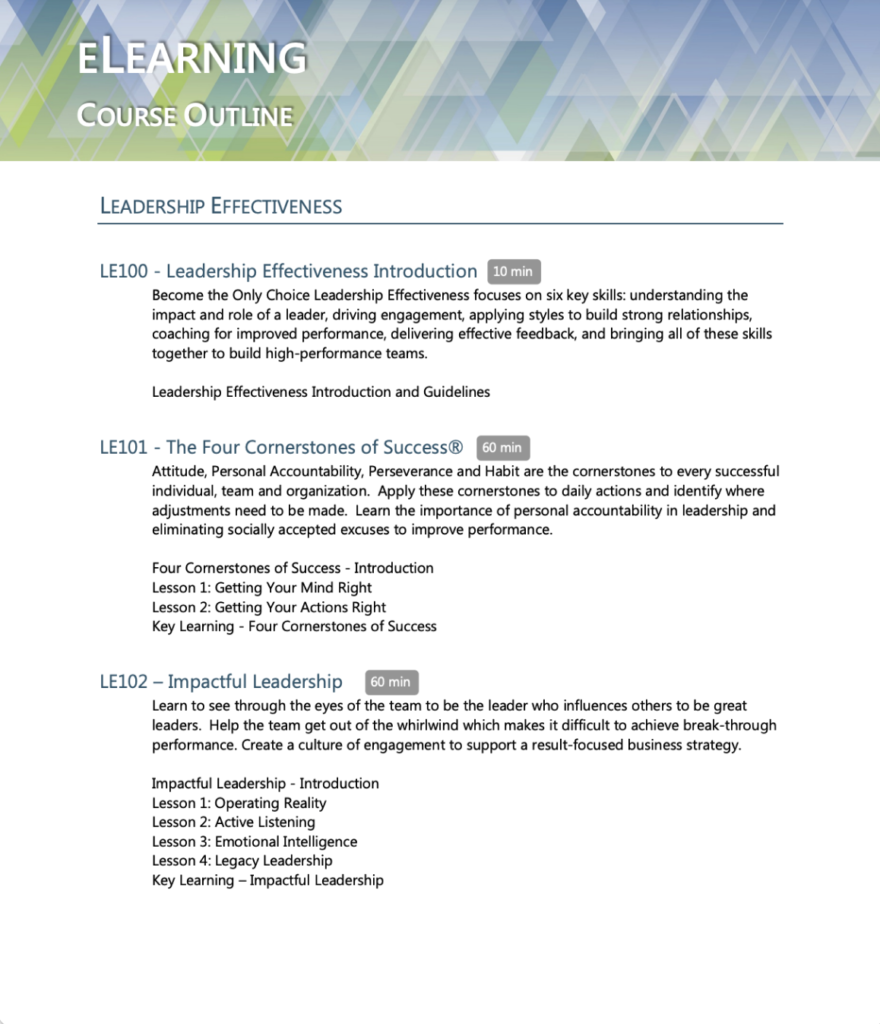 "I had a lot of light bulb moments."
"I recommend this course to any person I encounter that's struggling with their teams. It's a unique blend of useful reminders that enable me to re-calibrate, practical frameworks that help me structure my approach to feedback and performance management, and entirely new insights on topics rarely covered in training. Needless to say, I had a lot of light bulb moments."
- Leader at a Staffing Firm
Ready to get started?
Here's how it works.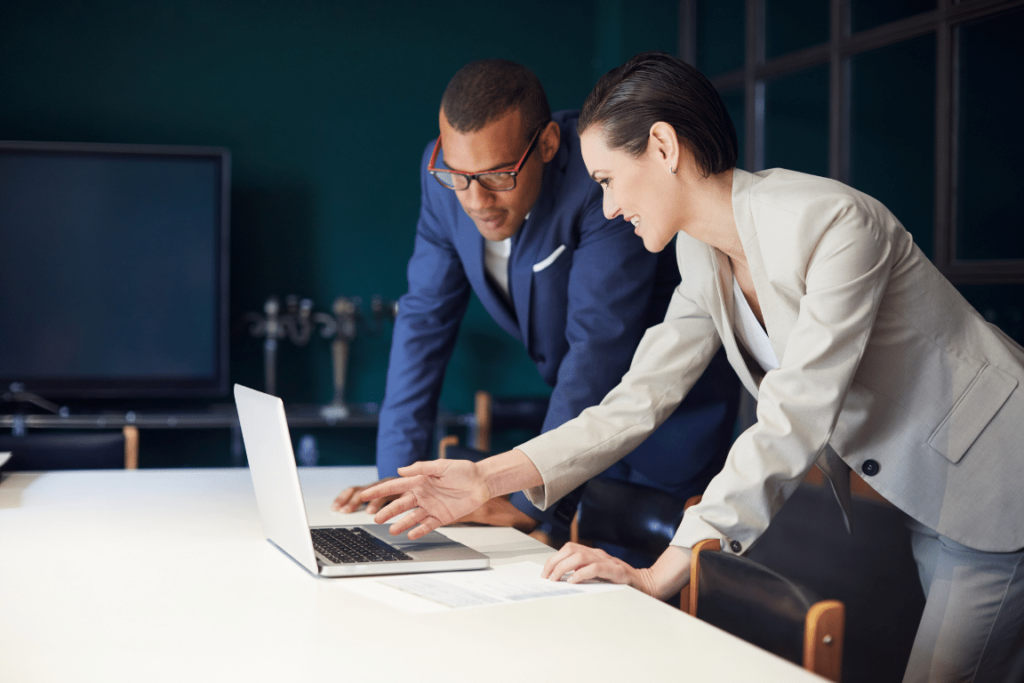 One Subscription, One User
1. Enter your information.
(This email will be your login access.)
10% off for groups of 5-10
1. Enter each of your team member's information. (Each member's email will be the login access respectively.)
ONE Subscription, ONE USER​
1. Enter your information. (This email will be your login access.)
10% OFF FOR GROUPS OF 5-10​
1. Enter each of your team member's information.
(Each member's email will be the login access respectively.)