Learning Course: Recruiting Effectiveness
From sourcing to placement, sharpen your team's recruiting skills at every stage of the talent acquisition life cycle.
The competition for talent has never been greater.
Are your recruiters equipped to thrive in today's market?
With Butler Street's online training for recruiters, Recruiting Effectiveness, you can arm your recruiters with the confidence and skill sets to rise above the competition and source, place, and drive referrals with top talent.
Don't believe us? Listen to the difference.
Staffing leaders turn to Butler Street's Recruiting Effectiveness eLearning when...
eLearning participants learn 5x more material without increasing time spent in training.
Companies who invest in eLearning achieve at least 18% boost in employee engagement.
Every dollar our customers have spent on eLearning has resulted in an average of $30 of productivity gain.
Recruiting Effectiveness Course Details
Curriculum
What's Included
FAQs
Curriculum
After taking this course, things will shift…
No more false starts when submitting a candidate. Learn how to understand the candidate operating reality, motivations, and decision criteria so that when candidates get an offer, you can feel confident that they'll accept it.
No more scrambling to find a candidate to fill an order. Learn how to systematically build and nurture a pipeline of capable, qualified talent and mobilize quickly when the next order comes in.
No more falling into recruiter stereotypes. Learn how to connect with candidates, how to communicate value and differentiate, and how to be a trusted career advisor they can count on.
No more awkward candidate conversations. Learn how to have purposeful conversations, how to ask effective questions, how to overcome candidate objections, and how to gain commitment from a candidate
No more unproductive days. Learn how to build better habits that create more structure and increase performance.
What's Included
FAQs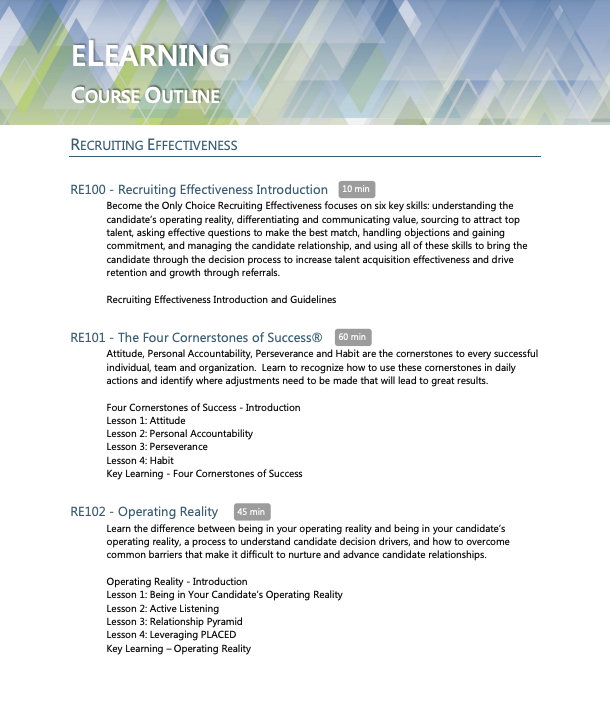 "I learned how to be more effective long-term..."
"I learned so much in this training! It really opened my eyes. I learned how to be more effective long-term through active listening, understanding how to ask more open-ended questions, and throwing out the assumption that pay is the only thing that matters to a candidate."
- Courtney, Recruiter at a Healthcare Staffing Company
Ready to get started?
Here's how it works.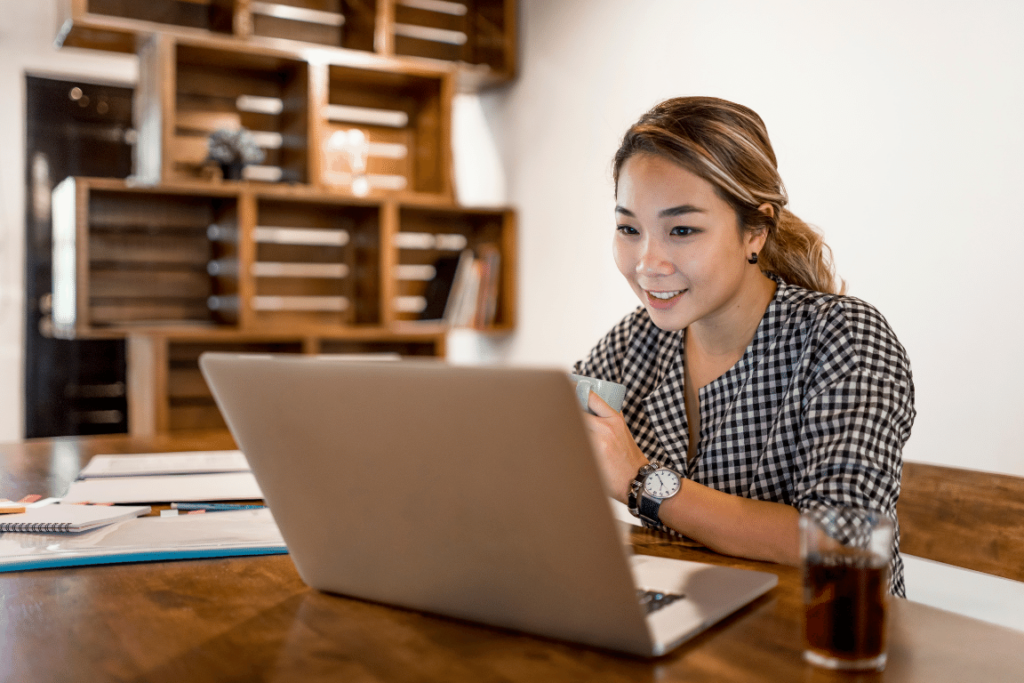 ONE Subscription, ONE USER
1. Enter your information.
(This email will be your login access.)
1. Enter each of your team member's information. (Each member's email will be the login access respectively.)
ONE Subscription, ONE USER
1. Enter your information. (This email will be your login access.)
10% OFF FOR GROUPS OF 5-10
1. Enter each of your team member's information.
(Each member's email will be the login access respectively.)